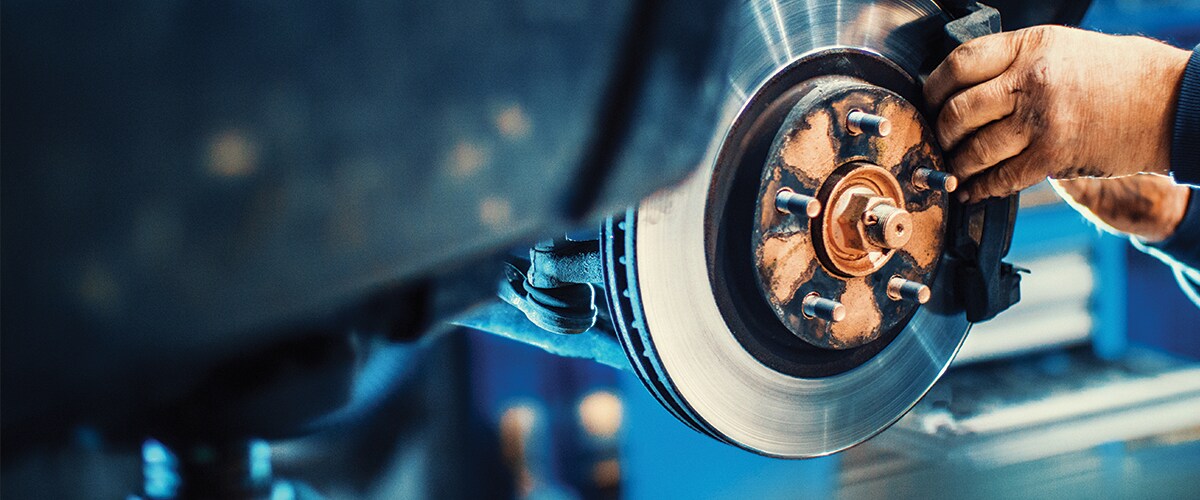 Brake Service at
Koons Ford of Baltimore
Searching for a reliable, professional service team to help with your brake service needs? You can stop the search; Koons Baltimore Ford is ready to help. Our in-house team of technicians knows the ins and outs of brake repair so that you don't have to. Our team is ready to help with classic needs like brake pad replacement along with larger, more in-depth brake repairs like rotor replacement. Plus, with our online service center, you can schedule an appointment with ease.
Brake Pad Service
Are you tired of hearing your car screech and grind every time you hit the brakes? If yes, then a brake pad service appointment might be a good idea. Grinding and screeching is a telltale sign that your brake pads are worn-out. Our team of service professionals can easily remedy the situation by replacing your worn-out brake pads. 
Brake Repair
Our team is more than ready to help with larger brake service repairs. Indeed, our in-house technicians are ready to help with all your rotor repair and caliper repairs. Stop searching for a service team that you can rely on, choose Koons Baltimore Ford for all your service needs.
Contact Koons Baltimore Ford to Schedule a Test Drive
Looking to speak with one of our in-house service professionals before scheduling a brake service appointment? Feel free to contact our team to get in touch with one of our service team members. We'll cover any questions or concerns you might have so you can service your vehicle with confidence. Head over to our online service center, or call our dealership, to schedule a service appointment today.