Finance Center - Car Loans and Ford Leases in Baltimore
We're here to help you through the process of buying your new vehicle!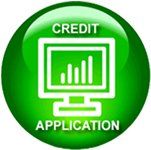 The Koons Baltimore Ford team knows your schedule is hectic. Between work, family and just plain old relaxation time - many of us often shop for new or used vehicles with a bit of haste, eager to get the car loan or Ford lease process over with so we can get on with our lives. But at Koons, we pride ourselves in offering clients from in and around Baltimore a no-nonsense financing experience that also gets them the best possible deal. You can start by completing our quick online financing application. We also welcome you to visit our expansive 6970 Security Boulevard showroom here in Baltimore, where our constantly evolving inventory features great special financing offers on vehicles like the Ford C-Max Energi, Escape, F-150 and Fusion Hybrid. So whether you're looking for a great deal on a car loan for a used vehicle or the best rate for a Ford lease in the Washington DC, Columbia, Randallstown, Silver Spring or Gaithersburg area, at Koons, you can sit back, relax and let us find the best deal for you!

No-Hassle Trade Evaluation
Our trade-in experts at Koons of Baltimore will give you the most market reflective vehicle pricing for your used car, truck, van, or SUV. click here

Buy vs Lease
Buying a car is easy, how you pay for it is a little more involved. If you're looking for information on what works better for you click here.
Quick Links to help with your financing questions:
| | | |
| --- | --- | --- |
| You've got questions we've got answers. | A quick payment and interest calculator. |   The FTC has some info for you on vehicle financing. |




Auto Finance Vocabulary

Buying a vehicle is an easy process. Like any industry, however, the financing world has its share of odd and sometimes difficult to understand language. Here's a short list of the most common terms used during the finance process:
> APR:
The Annual Percentage Rate

> Assignment:
A transfer of a loan from one lender to another

> Base Price:
The costs of a car with standard equip incentives & freight

> Certificate of Title:
A Legal document issued by a state at the time of sale

> Co-signer:
A person who takes on a loan if the orig. borrower stops pay

> Default:
Failure to meet the terms of the loan

> Interest:
A percentage charge for a loan

> MSRP:
Manufacturers Suggested Retail Price

> Refinance:
When one loan is used to pay off another

> Term:
The length of the loan, 24, 48, 60... months

> Underwriting:
Verifying the data used to obtain a loan